Whether you're in need of general preventive care, a children's dentist, or an emergency dentist, our team at Cornerstone Family Dentistry are here to serve you and your family with the high-quality dental care you all deserve.
Convenient Scheduling
Visiting the dentist shouldn't be a burden on your schedule, which is why we offer convenient early morning appointments, as well as same-day treatment post-diagnosis. With an early appointment, you don't have to miss out on too much of your workday. Same-day treatment means you don't have to come back later for a simple filling – we get it completed right then and there! We also offer family block appointments, which allow multiple family members to be seen at the same time or back-to-back, so you don't have to drive back and forth for multiple appointments.
See us on your schedule! Call today for an appointment.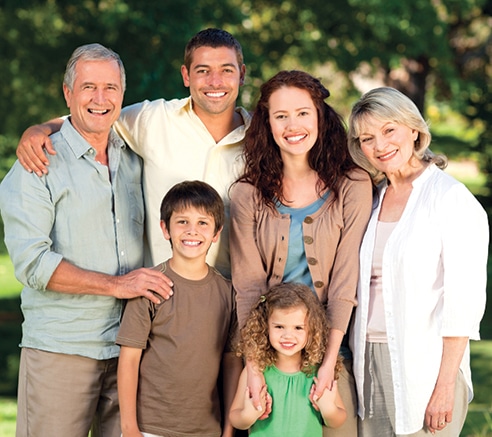 Emergency Dentist
If you need emergency dental work done – say you lost a filling, a crown fell off, or you experience dental trauma – our team can take care of you. We set aside time in our schedule each day to care for dental emergencies because we don't want you to suffer with the pain of a broken tooth or missing filling. Call us immediately and we'll do all we can to see you the same day you call.
Three Great Locations
Cornerstone Family Dentistry has three convenient locations to better serve our patients. We offer total dental care to the Davenport, IA, Morrison, IL, and Camanche, IA communities.