If regular preventive care hasn't been enough to keep your teeth in great shape, we offer a number of restorative services as part of our total dental care services to get your teeth back to optimal health and give you a more beautiful, natural-looking smile.
If we detect decay in a tooth, we'll clean out the tooth and place a composite (tooth-colored) filling. Composite fillings are smaller than traditional silver fillings, so they can be placed with less prep work and time, and they leave behind more of your tooth's healthy structure.
A dental crown, also called a cap, is placed on top of a tooth that is cracked or broken to give the tooth protection against bacteria, as well as additional strength. Crowns are also placed on teeth with large fillings to restore them to their proper size and shape, ensuring your bite stays comfortable.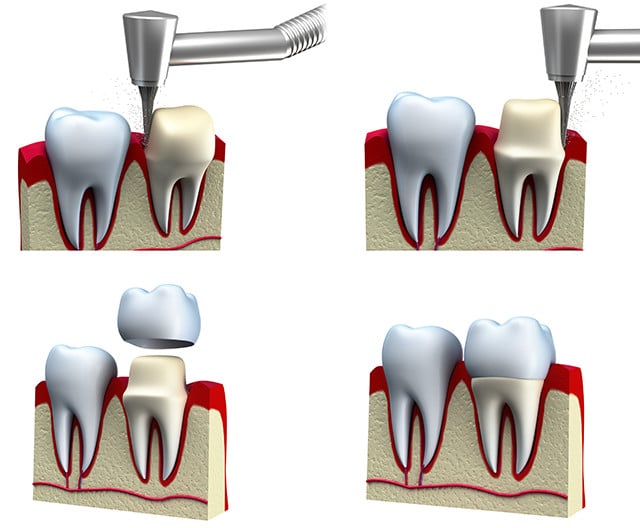 Bridges connect to crowns on either side of a gap caused by one or more missing teeth. Fake teeth sit on the bridge in place of missing teeth to "bridge" the gap and give you a complete smile. A dental bridge is one of many tooth replacement options our patients have. This one is best for patients missing just one or two teeth in a row.
For patients missing most or all of their teeth, dentures are often the best way to give you back a beautiful smile. Thanks to advancements in materials, today's dentures not only look great, but they also feel more comfortable than ever before. Designing and fitting of your dentures will take around four appointments, but once you have your new dentures and you're back to talking and smiling with confidence and eating many of your favorite foods again, you'll never look back!
Restorations for Dental Implants
The best way to replace one or a few missing teeth is with dental implants. If you've had a dental implant placed to restore your smile, visit Cornerstone Family Dentistry for a dental implant restoration, such as a dental crown or bridge.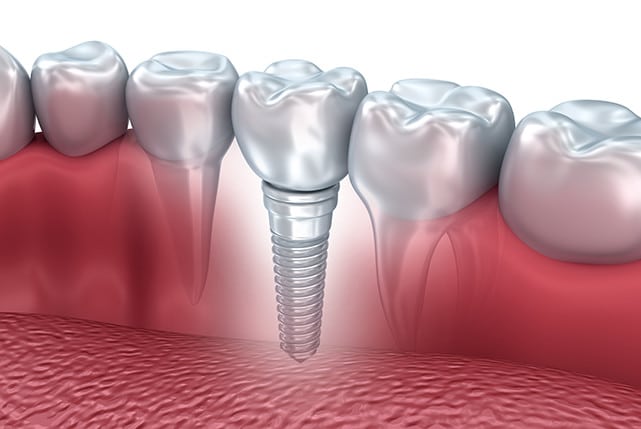 Need to restore your smile? Call today to schedule an appointment at Cornerstone Family Dentistry.
Sometimes, prevention and minor restorative treatments aren't enough to save a tooth. We might recommend an extraction to save surrounding teeth and keep your gums healthy. If tooth extraction is necessary, your dental surgeon will walk you through the procedure.
Wisdom teeth are a third set of molars that often erupt in late teen or early adult years. Some people are lucky enough to have plenty of room for these teeth, but for most of us, wisdom teeth must be extracted to avoid shifting of other permanent teeth or infection from an improperly erupted tooth. Our team can perform wisdom teeth removal in either of our Cornerstone Family Dentistry locations (Davenport and Morrison).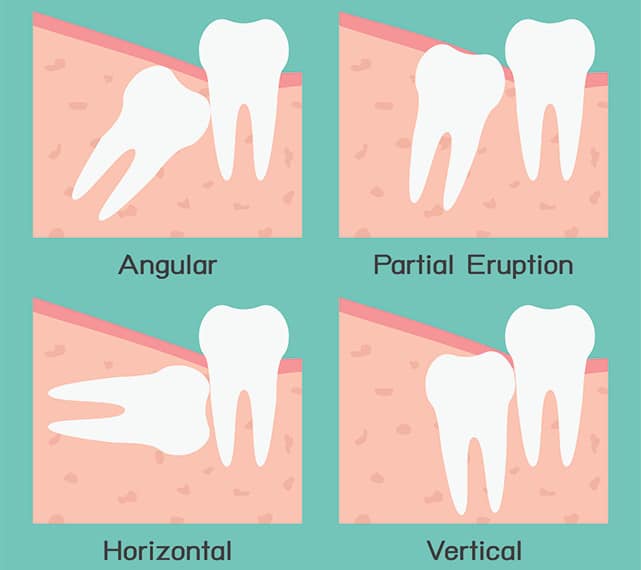 Do you have severe pain in a tooth or in the gum area directly above a tooth? You could have a tooth infection deep inside the root. The best way to remove the infection and save your tooth is with a root canal. While the term "root canal" is often one that sends shivers down patients' spines, rest assured that the pain from the infection is worse than any discomfort felt during the procedure.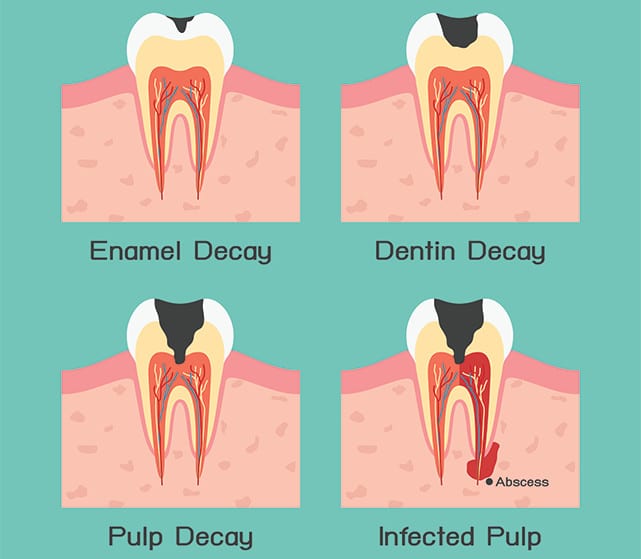 Call Cornerstone Family Dentistry today to schedule a restorative appointment.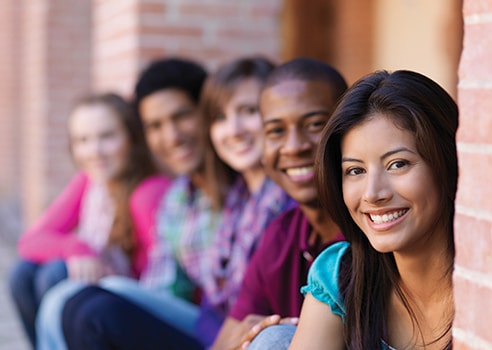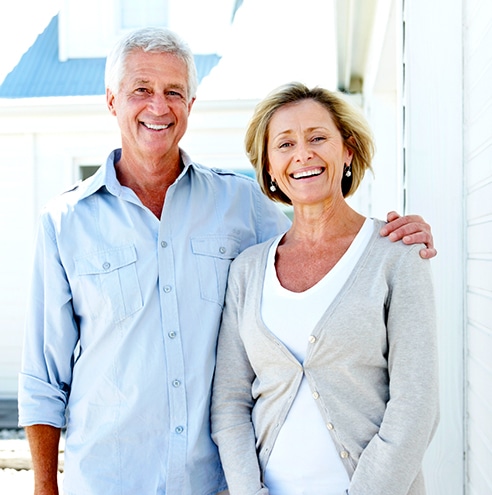 Start-to-Finish Dental Implants
The best way to replace one or a few missing teeth is with dental implants. Not only do they match the look of natural teeth, but they also fit and function like them, too! Unlike some other dental offices, we are able to complete the entire dental implant procedure in-house. That means that instead of having to make an extra trip to find an oral surgeon, you can come to us for both the implant placement and the natural-looking restoration on top.
When providing dental implants, we use cone beam technology to get a 3D scan of your complete facial structure. Compared to traditional imaging, cone beam images give us a more detailed view of your teeth, jaws, and bite alignment so that we can more precisely plan the treatment. Not only that, but cone beam scanning also exposes patients to less radiation. We're excited to use this state-of-the-art technology to improve your patient experience.