As part of our dedication to providing total dental care for our patients, we offer cosmetic services to get your smile red carpet-ready. When your smile looks good, you feel good. Not to mention, improving your smile can improve your personal and professional interactions, so you can have the confidence to ask for that second date or nail the interview for your dream job.
We use porcelain veneers to change our patients' smiles in virtually any way they can imagine. Whether it's a chipped tooth, a gapped smile, or teeth that are too discolored for normal whitening treatments, veneers can give you a brand new smile that you'll love showing off.
Veneers are thin, durable sheets of porcelain that are bonded to the front sides of teeth to change their appearance in a variety of ways. The porcelain is tooth-colored, so it blends in with your surrounding teeth to give you a natural and beautiful smile.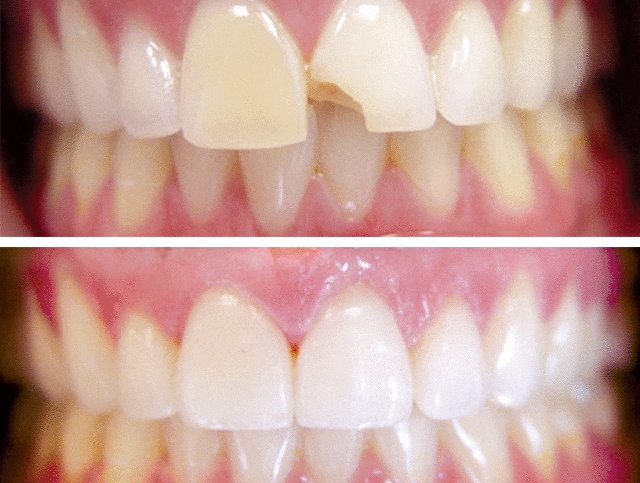 Is a dull and drab smile staring back at you from the mirror each morning? Give yourself a reason to smile with our professional teeth whitening. We offer custom whitening trays and professional strength whitening gel that will brighten those pearly whites and have you loving your smile again in no time!
Ready to change your smile? Call today for an appointment!